Earth Day groundbreaking for world's largest wildlife crossing
Brief:
Endangered big cats and other animals will soon get a way to safely traverse a 10-lane Los Angeles-area highway. A new wildlife crossing broke ground on Earth Day, April 22, according to the National Wildlife Federation, and will be the largest of its kind in the world.
The Wallis Annenberg Wildlife Crossing is a public-private partnership between the National Wildlife Federation and the California government. Other parties involved in the creation and construction of the project include the National Park Service and the city of Agoura Hills, California, where the crossing is located, according to the release.
Private donations made up 60% of the $90 million price tag, according to The Guardian, and the project is expected to open in early 2025. Caltrans, California's Department of Transportation, will develop, build and maintain the crossing.
Insight:
Unsurprisingly to anyone who's been behind the wheel of a car, roads are deadly to animals, with an estimated one million to two million killed annually in direct collisions alone according to the Federal Highway Administration. Researchers told NPR that the divisions caused by roads, malls and other man-made barriers were having adverse health effects on local wildlife. In one surprising example, these divisions forced mountain lions in the Santa Monica Mountains into inbreeding simply because they couldn't make it to other genetically diverse lions.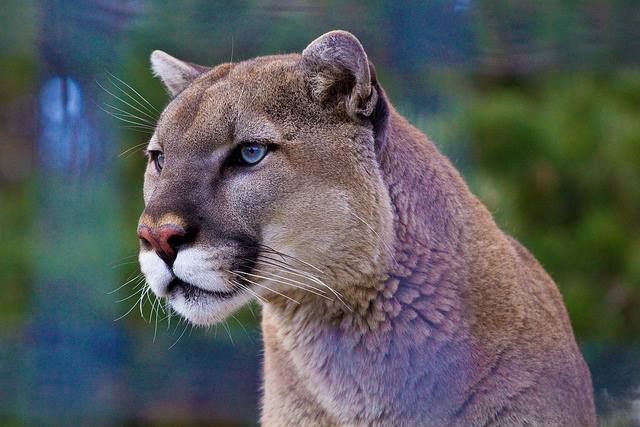 Mountain lions garner a lot of attention in California. The celebrity status of P22, who Beth Pratt, California director for the National Wildlife Federation, called the "Brad Pitt of mountain lions," has helped raise the public's awareness of the threats wildlife face in the Los Angeles area. While P22 lives too far from the bridge to make use of it, it will serve the area's 10 to 12 mountain lions, according to the Guardian, as well as bobcats, gray foxes, coyotes and mule deer.
"The groundbreaking marks a significant milestone towards this important wildlife crossing that sets a path towards saving our threatened local mountain lions and supporting the diversity of wildlife in the region," said Jeff Sikich, biologist for the National Park Service, Santa Monica Mountains National Recreation Area, in the press release.
Wildlife crossings have been shown to be effective in preventing collisions between people and animals on highways and freeways. In Wyoming, collisions dropped by 90% following the construction of a series of crossings, according to the New York Times.
Similar crossings are being constructed in Colorado and the United Kingdom, and Sweden is building reindeer viaducts, or "renoducts," to protect their local wildlife population, according to The Guardian. President Joe Biden has allocated about $350 million towards wildlife crossings in the Infrastructure Investment and Jobs Act.
This article was originally written by Mathew Thibault and appeared here.