Kansas City Royals zero in on potential stadium location
The team will select the site of the future stadium, reported to cost $2 billion, by late September, team owner John Sherman wrote in an open letter.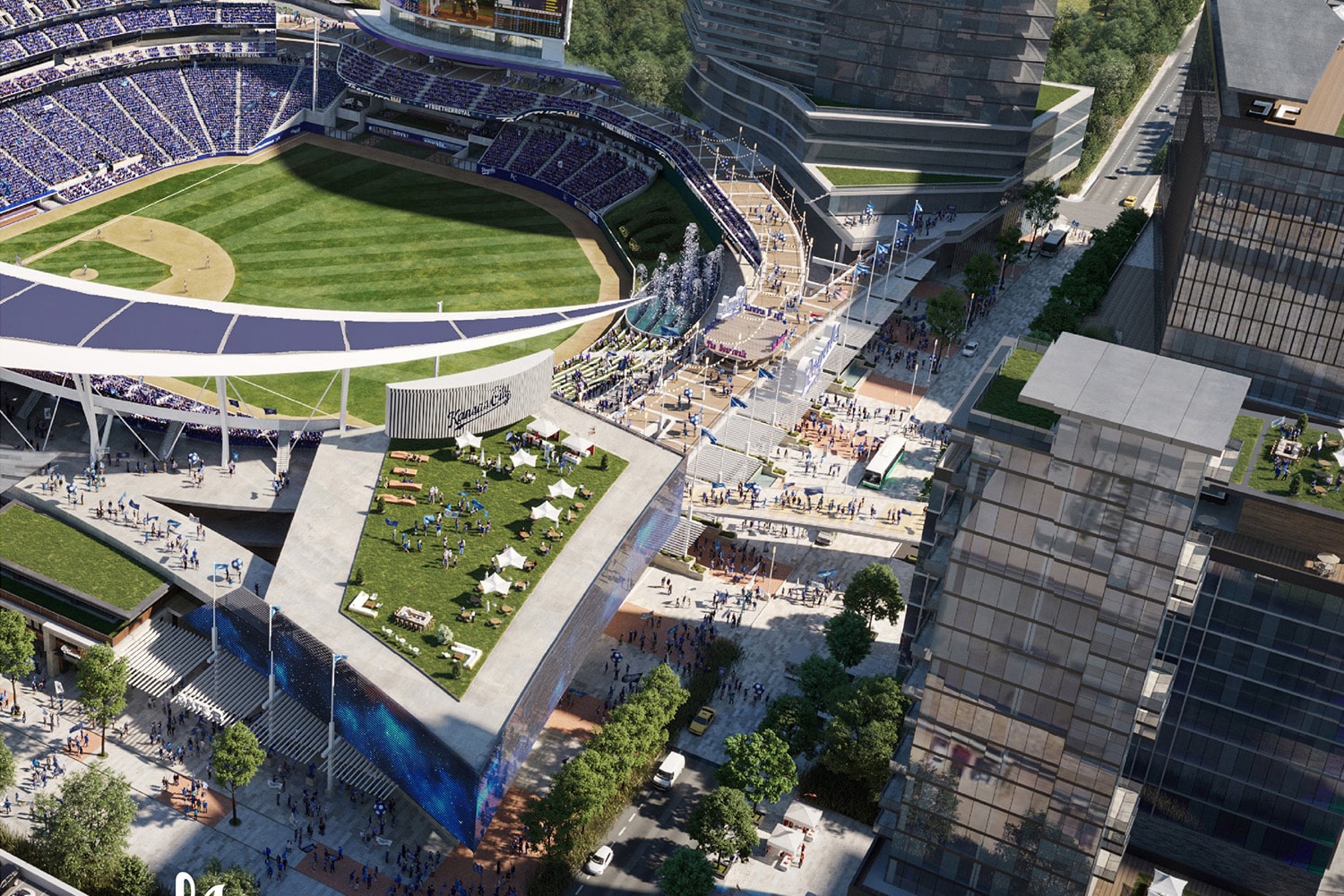 The Royals are weighing a new venue downtown and one across the Missouri River.
Brief:
A potential new home for the Kansas City Royals moved a step further to reality this week. In an open letter addressed to fans, Royals owner John Sherman offered details about the timeline, potential budgeting and impact of a new ballpark for the MLB franchise.
Sherman said the Royals will commit well in excess of $1 billion in private investment to help fund the project, but did not explicitly mention a potential budget for the stadium. The team previously predicted a new venue would cost $2 billion, the Kansas City Star reported. A public vote is required for the remainder in order to secure public financing through tax dollars.
The franchise is considering two different Missouri sites — one in downtown, keeping the club in Jackson County, and another in Clay County across the Missouri River. The team will finalize a location in late September, Sherman wrote.
Insight:
The Royals currently play at Kauffman Stadium, adjacent to Interstate 70 in the heart of the city, which opened in 1973 and was last renovated in 2009.
In the letter, Sherman claimed construction of the ballpark could create 20,000 construction jobs with $1.4 billion in labor income and a total economic output of $2.8 billion over the course of the project's projected three-year life cycle.
It's an opportune time to continue the development of sports complexes in Kansas City, Missouri, Sherman pointed out. In 2026, Kansas City will join many other North American cities to host the FIFA World Cup.
Meanwhile, after six years of work, the new $1.5 billion Kansas City International Airport terminal began serving passengers in the winter, and the city's Current franchise of the National Women's Soccer League will open its 11,500-seat venue in March 2024. The team's website claims it will become the first venue specifically built for a women's professional sports team.
This article was originally written by Zachary Phillips and appeared here.