7 of the Most Famous Veteran Entrepreneurs
In honor of Veteran's Day, we thought we'd take a look at the men and women who have not only served in our country's armed forces, but have come home to embrace a different challenge–that of building an exceptional company. About 2.45 million veterans own businesses, employing nearly 6 million people and grossing a total of about $1.2 trillion a year.
The veteran-owned label applies to thousands of small businesses in every sector from construction to mining, finance to health care and beyond.
A lot of these are wildly successful, but there are a couple of standouts that just might surprise you — everyday brand names run by veterans of all stripes. There's no doubt that anyone reading this is familiar with at least one.
1. Phil Knight — Nike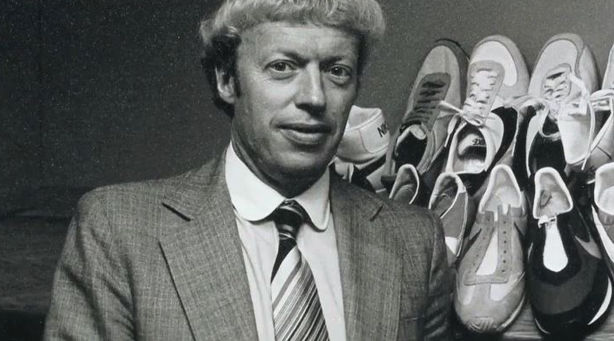 Before co-founding Nike, Knight had worked at the sports desk of the Oregon newspapers The Oregonian and the Oregon Daily Emerald while finishing a degree in journalism from the University of Oregon. After graduation in 1959, he joined the U.S. Army, serving a year on active duty and another seven in the Army Reserve. After his time in the Army, he worked on a MBA from Stanford University in 1962. He then went on a worldwide trip.
On a stop in Japan, he discovered low-cost, high-quality shoes that he wanted to replicate in the U.S. Knight and the co-founder of Blue Ribbon Sports (later Nike), Bill Bowerman, began selling their new sneakers out of the trunk of a car while Knight was working as a certified public accountant by day. Sales were so good, Knight soon left his job and began making sneakers full time.
2. Frederick Smith — FedEx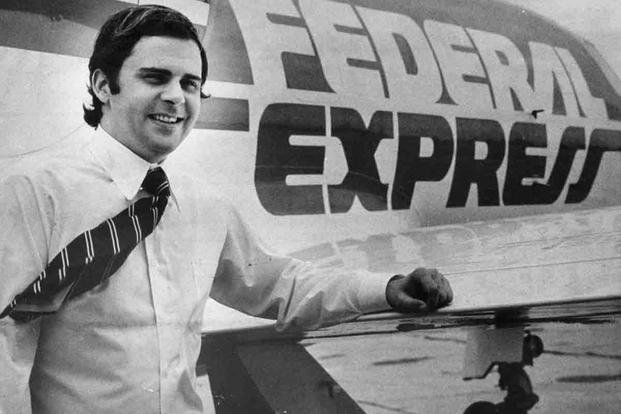 Smith began his life suffering from a crippling bone disease, but by age 10, he was like any other boy. Unlike most other American men, he joined the Marine Corps after graduating from college at Yale and became a backseater in an OV-10 Bronco in Vietnam. By 1969, he had done two combat tours in Southeast Asia and returned home with a Silver Star, Bronze Star and two Purple Hearts.
In 1970, Smith purchased a majority stake in an aviation company and then began buying used jets. This was the foundation of Federal Express, a shipping company that soon began servicing 25 cities across the U.S. Smith's efforts to keep the company afloat in its early years are legendary, including using the company's last $5,000 to bet on blackjack in Las Vegas, winning $27,000 — enough to keep it going one more week.
3. Bob Parsons — GoDaddy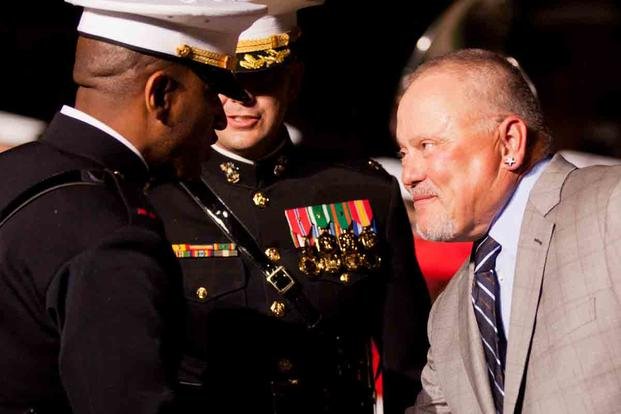 Parsons grew up in a struggling Baltimore family plagued by parents addicted to gambling. He worked hard as a youth to make ends meet and barely finished high school. When he did, he immediately joined the Marine Corps and shipped out to Vietnam, where he spent 1969 with the 1st Battalion, 26th Marines. He came home with a Purple Heart.
In 1975, Parsons earned a degree in accounting and began his career in information technology. He founded Parsons Technology and began selling his home accounting software while he worked a day job. In 1994, he sold his company to Intuit for $64 million. Three years later, he used the money to found GoDaddy, which registers domain names and hosts websites. He sold 70% of the company to a private equity firm and founded his own venture capital firm.
4. Blake Hall — ID.me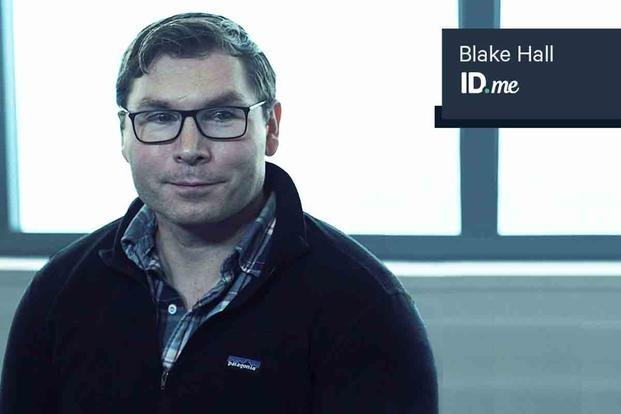 ID.me is an online identification verification network that was co-founded by Hall and Matt Thompson. Hall served in Iraq as an Army rifle platoon leader, a reconnaissance officer and logistics officer, among other things. He left the Army in 2008 with two Bronze Stars. After leaving the Army, he attended Harvard Business School and founded TroopSwap, what later would be branded ID.me.
TroopSwap was intended to be an online coupon website where American military personnel and veterans could sign up for daily deals on outings and merchandise. Its verification system — called Troop ID, used to verify veteran status — became central to the business. It soon evolved into online verification for anyone and everyone.
5. Jack Taylor — Enterprise Rent-A-Car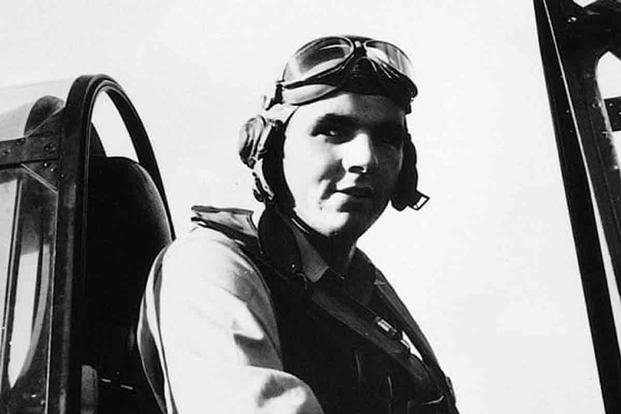 Taylor was the oldest of two sons born in St. Louis in 1922. While attending business school, he dropped out in 1940 to join the Navy as a naval aviator. When the United States joined World War II, Taylor was stationed aboard the USS Essex and USS Enterprise, flying F4F Hellcat fighters. He left the Navy at the end of the war, having earned two Distinguished Service Crosses and an Air Medal.
In 1948, Taylor began selling cars at a St. Louis Cadillac dealership, working his way up to sales manager. Within a decade, he went into business with his boss at the dealership, leasing cars to customers whose vehicles were being repaired. When he expanded the business in 1969, he named it Enterprise, after the carrier he served on during World War II. By 1989, the name changed again to Enterprise Rent-A-Car as it raked in more than $1 billion in sales.
6. Gordon Logan — Sport Clips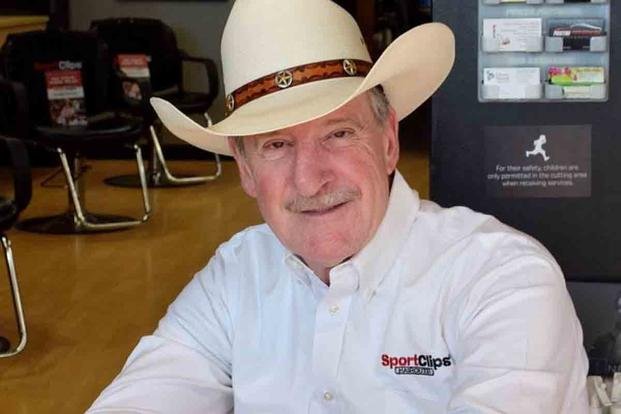 Between 1969 and 1976, Logan was a U.S. Air Force aircraft commander, flying C-130 cargo planes over South Vietnam and later relocating South Vietnamese refugees. After his time in the Air Force, he went to the Wharton School of Business at the University of Pennsylvania, became a consultant for Price Waterhouse and began franchising hair salons in the Austin, Texas, area.
In 1993, he founded a salon-style, hair-cutting business to fill what he saw was a hole in the marketplace for providing haircuts for men and boys. This was the first Sport Clips. With his years of franchising experience, he grew the business quickly, and by 2012, he boasted more than 1,850 Sport Clips salons.
7. Chuck Wallace — Esurance
Wallace was one of five co-founders of Esurance in 1999. At the time, it was one of the first insurers to offer policies directly to consumers online, without the use of agents, in-person meetings or phone calls. In 2011, Esurance was acquired by Allstate during a time of fast expansion for the company, as it had grown to offer policies in 30 states within a decade.
Before changing the way Americans buy insurance, Wallace was an Air Force Academy graduate and C-130 instructor pilot at Reese Air Force Base in Texas. He later attended the Wharton School of Business and the University of Pennsylvania Law School.
This article was originally written by Blake Stilwell and appeared here.