5 construction-focused innovations from CES
From electric and autonomous equipment to AI-powered tracking solutions and cargo-carrying dirigibles, the construction industry's future was on display in Las Vegas last week.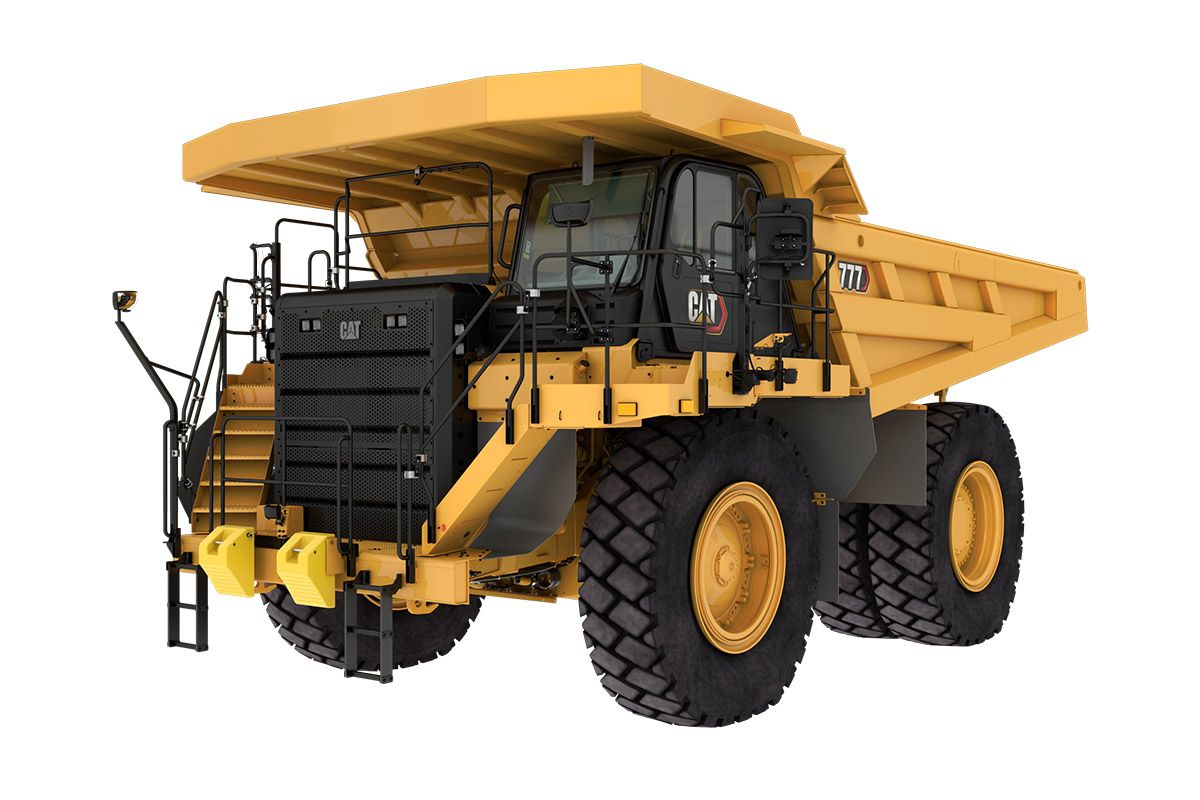 The theme of this year's CES, the Consumer Technology Association's global tech event held in Las Vegas every year, was how technology is addressing the world's biggest challenges — and there were plenty of solutions designed to help the construction industry meet efficiency, cost and sustainability goals.
"You will not find two industries that have a larger impact on our world, and all of us, than agriculture and construction," John Deere CEO John May said during a keynote address opening the show, and the heavy equipment manufacturer followed through with the unveiling of the first piece of construction equipment it has ever showcased at CES.
With electrification and automation in the spotlight, contractors had a lot to choose from at CES 2023. Here are a few of the favorites:
John Deere electric excavator
John Deere made a big splash at CES, unveiling its 145 X Tier electric excavator powered by Kreisel's patented immersion cooling architecture. The battery-powered earthmover is designed to reduce operating costs and noise pollution and increase reliability while eliminating combustion emissions.
The 145 X Tier is expected to hit the market within the next few years as part of John Deere's commitment to provide more than 20 hybrid-electric and full battery-electric machines by 2026.
Caterpillar Cat 777 off-highway truck
At an exhibit highlighting its impact on mining and construction, Caterpillar showed off its autonomous 100-ton Cat 777 off-highway truck, which is able to operate in the most extreme environments without a driver on board. CES participants were able to experience Cat Command technologies in real time at two remote operating stations connected to a Cat large dozer and a Cat excavator that were located hundreds of miles away.
Flying Whales cargo transportation
Dirigibles, engine-powered wingless aircraft consisting of a large bag filled with lighter-than-air gas, have served as symbols of a utopian future for more than a century. They're about to become a new reality for construction companies seeking sustainable special cargo transport in dense and remote areas.
Flying Whales was at CES to present a model of its LCA60T, a helium-filled dirigible that offers vertical takeoff and landing and can reach speeds of up to 60 miles per hour. The aircraft, which is 600 feet long and 150 feet in diameter, can load and unload up to 60 tons of heavy and bulky loads in hover flight. It reduces ground footprint because no infrastructure is required for operation and will eliminate emissions with full-electric propulsion on the horizon. Flying Whales expects the dirigible's first flight with a hybrid gas-electric engine to take place this year.
TokenMe construction monitoring solution
TokenMe, which was honored with Startup and CES Innovation Awards during the conference, is designed to reduce operational costs for large construction projects using a system of mobile sensors, AI and a real-time dashboard to monitor tasks, count people and track assets. TokenMe uses low-power, location-aware radio and RFID tags as well as multiple sensors to gather time, location and movement data that is sent to a cloud database and processed by an AI engine that presents the data on a dashboard in easy-to-read graphs, lists and maps.
AirBolt asset tracking
AirBolt's ecosystem of smart tracking devices controlled via one app has been helping consumers locate lost pets, bags and bicycles since 2014. Now it's available to companies as well.
At CES, AirBolt presented its Enterprise platform, GPS tracking technology that can support tens of thousands of trackers, locks and access points from one customizable dashboard. With a small footprint and pinpoint accuracy, AirBolt keeps track of toolboxes, compressors, generators, vehicles, machines and other expensive jobsite equipment and provides real-time reporting on disturbance and unnecessary motion and water detection.
Contractors can track items anywhere and anytime with live GPS and next-gen cellular connection that can be managed and viewed through an app.
This article was originally written by Robyn Briggs Lawrence and appeared here.